Are You Ready...
To change your life for the better...
To provide your family with freshly baked bread, every day...
To hear your spouse and kids clamour for your own bread baked with love?
@ Ludy's Kitchen Baking Course
In this course, you will learn the step-by-step process in baking soft, crusty, delicious and flavourful bread. Level up in your baking skills with lessons and results that you can replicate over and over again.

I'll walk with you hand-in-hand and teach you all the knowledge and all the skills you'll need to bake the best bread for your loved ones. I will teach you all the techniques and recipes that made Ludy's Kitchen Filipino breads the runaway favourites in Singapore.
Hear what some of our customers are saying:
Pandesal. Chewy and filling
Even my child who is picky loves it
Never got to try to keep it too long coz it's always finished in one sitting.
We tried one at Lucky Plaza. Not as good as yours.
This husband-and-wife run company ensures that it provides a personalized and warm service. Quality of products is consistently good. Delivery is flexible in both time and place.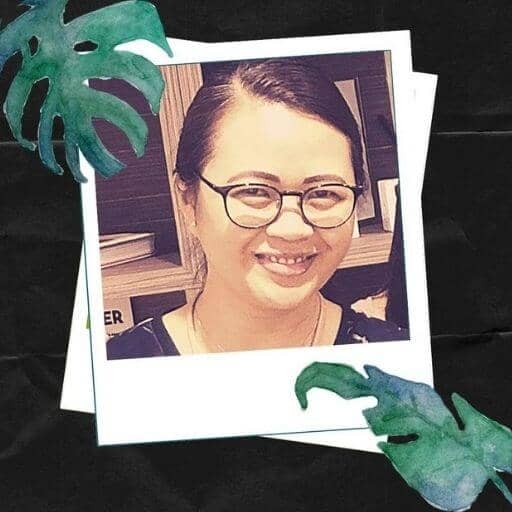 Nutritious & delicious!
Everyone loves it!
Wholemeal Pandesal. Nothing like it!
Yes. Its far superior.
It's superb!
Pandesal --- unique bread roll that goes with any spread! Yummy and soft!
My children can eat the pandesal plain and they love it warm and lightly toasted.
Goldilocks has pandesals but they are not as soft.
Yes, the bread is baked with love!
Here's a summary of each module:
Back To Basics: Understanding Bread Making
This module will breakdown the complex world of bread making. From ingredients to proper techniques to necessary tools.

I espouse the artisanal way of baking - natural ingredients prepared in the traditional way.

The home baking world has been commercialized so much. There are a plethora of tools that sprung up in the last couple of years, making it difficult to decide which ones are the right one for the job. I will help you sieve through them and I'll make my suggestions based on the artisanal way of baking.

YouTube is revolutionizing the digital education system. Unfortunately, there's no proper regulation of the published content in the platform. So, you'll find so many ways of doing the same thing. In this module, I will teach you the traditional, artisanal techniques.

After completing this module, you'll be able to bake any type of bread. All you need is the recipe.
Pandesal & Other Filipino Bread Favourites
In this module, I will spill the beans. I will teach you how to make your favourite Filipino bread using the recipes I developed - Pandesal, Ensaymada, Spanish Bread, etc.

I developed these recipes and techniques over a period of 5 years, while I was learning how to bake. I did not attend a baking course to hasten the learning process because I was very busy with my work then. Baking was just a hobby. And this was before the boom of instructional videos on YouTube. So, I have to rely on books and my passion for baking & perseverance to test different techniques and ingredients.

Now, if you enrol in this course, you won't have to go through the trial & error that I've gone through. I will teach you all the recipes and techniques. I will even point out to you where you can tweak them to come up with your own version.
Pizza! And The Wonderful World Of Focaccia
Focaccia is a very versatile bread. Different regions in Italy and parts of the world have incorporated their uniqueness into this wonderful flatbread. The result, the number of different types is limited only by the imagination.

In this module, I will introduce to you the basic focaccia. From there, I will show you what to tweak and change or add on for you to come up with your own.

Then I will teach you my 3 favourite Pizzas!
Choose Your Cup of Tea
Live Workshop
Bonding Time with your family & friends
---
* Bringing Family & Friends In The Live Workshop? You're allowed to bring 2 companions to the workshop, as long as they will not use any of the other participants tools & ingredients. They can only help you with yours.
30 Days Money Back Guarantee
If you think you made a mistake in your purchase, just send us an email, before your 30-day guarantee expires, and we'll process your refund. No questions asked.